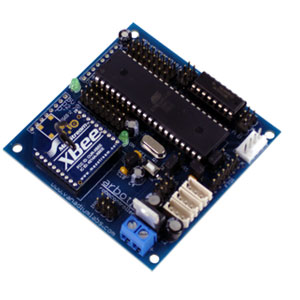 The ArbotiX robocontroller is an Arduino compatible microcontroller board, designed to control small-to-medium sized robots, especially walkers that use Dynamixel AX or MX-series servos.
Support is typically handled through the very active user community found in the Trossen Robotics Community Forums. You can purchase an ArbotiX from Trossen Robotics. Please file tickets on GitHub.
PyPose is a related project for an open-source pose capture program.